A FREE, complete REPORT
90% of businesses who experience one week of downtime go out of business within six months, and 50% of those file bankruptcy. Those statistics should be a wake up call to ensure maximum network uptime.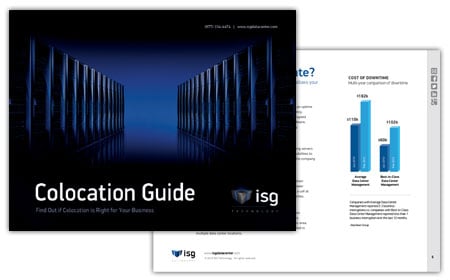 Our free guide helps guide you through the process.
8 Colocation terms you should know
The 4 key benefits of colocation
Is colocation worth your investment? Our TCO Comparison Calculator shows you.
Is colocation right for your business? Comparing small, mid-sized and large businesses.