Why Upgrade IT?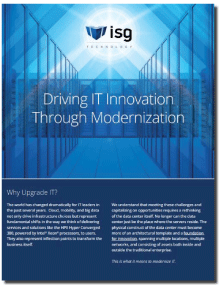 IT modernization has become the imperative for organizations looking not just to keep pace with the competition, but to innovate for competitive advantage.
A truly modernized IT infrastructure must result in a new end state, which will redefine compute economics, reduce costs, increase efficiencies, simplify IT, accelerate service delivery and boost business performance.
Get our free eBook, and learn what it means to modernize IT.