Wondering How Cyber Criminals Will Most Likely Target Your Company?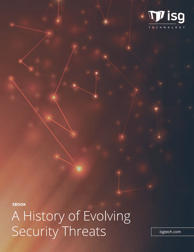 Companies are at risk for phishing and malware, and in some cases, they have already been targeted without noticing it. Data breaches and intrusions are big business and are costing businesses billions. To combat these attacks it's good to be aware of the threats and how to avoid them, or get a technology partner who is willing to go to battle for you.
Register to view a free eBook on the history of cyber attacks, how criminals use multiple tools to execute attacks and how to keep the threats out!
Register to get your copy of this eBook