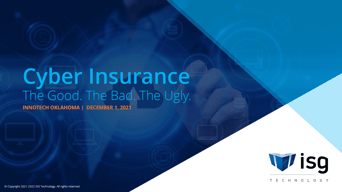 Let's talk about everyone's favorite topic... Cyber Insurance. Cyber crime is one of the leading risks to businesses worldwide and while you cant stop it from happening you can be prepared for when it does happen.
In this presentation, you'll learn:
Why you should purchase cyber insurance
Types of cybersecurity coverage
The minimum standards for cybersecurity
What you should look for in a cyber liability policy
Why your policy matters
Fill out the form to download this slide deck. Feel free to contact us for support in understanding how cyber insurance can impact your remediation plans.