Imagine a world where your company's network simply manages itself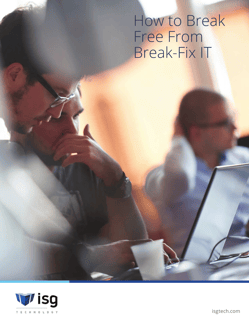 When it comes time to adopt managed services, it's best to work with an experienced service provider that can address your organization's most important challenges with an array of available solution options. ISG Technology helps ensure that your staff members have all the tools and support they require while keeping your IT costs down.
Register to view a free white paper on the benefits of Managed Services and how to break free from the Break-Free IT trap!
Register to get your copy of this white paper.